admin
This user hasn't shared any profile information
Posts by admin
How to repair bald spots in your lawn.
Bald patches are annoying!  How do I turn those brown spots into green again?
This video shows you how, and it's even geared for weather and typical lawns in British Columbia and the Pacific Northwest.
If you need grass repairs, call a Surrey lawn care professional.
We offer lawn care maintenance in Surrey, White Rock, Delta, Langley, and other cities near Vancouver.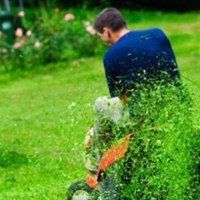 Letting The Experts Care For Your Lawn
Lawns play a significant role in the overall look of the home. A lot of effort, dedication as well as time is required in order to make a lawn beautiful and healthy. For families, lawns are an integral part of their memories as their children grow up while playing there. Lawns are very useful for small family and friends get-togethers and they are eco friendly as well.
Since lawns are an important part of the house and family, it becomes necessary that they should be taken care of to the maximum possible level. However, due to the busy schedules people get little time and it becomes difficult to take care of the gardens. So it's better to hire a lawn care professional who can take good care of the lawn. Optimum level maintenance of the yard can be done only by a lawn care professional. Lawn care professionals understand the requirements and needs of a family very well and they develop the lawn accordingly. Unkempt lawns give the house a disastrous look and can even lower the value of real estate. It's difficult to spend time in a lawn with a disorderly look.
So if you want your house to look beautiful, attractive and appealing then it is better to hire a lawn care professional. Lawn care professionals are expensive; hence a thorough research needs to be done before hiring one. The most important point to be considered is that one should hire a lawn care professional who is qualified enough for his job. Experience and a good track record for the maintenance of lawn are the important qualities of a good lawn care professional.
Besides these qualities a lawn care professional needs to be aware of the environmental issues because only then he will be able to understand the importance of a chemical free and healthy residential environment. Before hiring a lawn care professional there are few other things also which we must consider such as:
A lawn care professional must have the license as per the government laws. If you are hiring a lawn care professional from a particular company then the company must possess the license or have the relevant memberships and associations.
It is important for you to collect all the information about the annual cost, and the price which will incur after each visit of the lawn care professional.
There is a wide range of services offered by the companies so you should be clear about the kind of services you want from the lawn care professional, such as seeding, aeration, maintenance, pest control etc.
It is also helpful and extremely convenient, if you hire a lawn care professional from your neighborhood. Most of the companies offer guaranteed services and refunds in case of failure; – such companies also offer occasional discounts.
It is a must to get all the information prior to hiring a lawn care professional or company and by being a little prudent you can be a proud owner of an amazing, beautiful, and attractive lawn.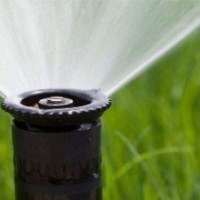 Tips to Help Keep Your Lawn Healthy
Do you have a new lawn? If so, then you should know the keys to maintaining the health of your grass.
New lawn care involves three main components: water, mowing and traffic.
Water
New lawns should be watered daily during their first few weeks. This is crucial in new lawn care. Daily watering will help the roots to get established. Keep the turf very moist. If you are experiencing a drought in your area, or if you live in a very hot climate, you may need to water your new lawn twice a day.
While the key to new lawn care requires keeping the turf moist, you should not over water your new lawn to the point where it is a wet, muddy mess. Try to not saturate the soil. If puddles are forming in your lawn, you are watering too much. Too much water in the soil can keep the roots of your new grass from achieving deep roots.
If your grass starts to take on a gray color, it is telling you that it is not getting the water it needs. A quick way to see if your lawn is getting enough water is to use a knife or screwdriver to dig into the soil. The dirt should be damp to a depth of six inches.
Once your new lawn has passed the two week time period, you can reduce watering to two or three times per week. How often you water your new lawn at this stage will depend upon your environment. A new lawn in a dry climate or in an area that is experiencing significant drought may need to be watered four or five times per week.
Mowing
New lawn care guidelines for sod state that a first mowing can occur within three weeks of planting.New lawn care guidelines for seeded lawns state that it may be eight weeks before a mowing is needed.
Another key component to maintaining the health of your new lawn is to never mow your grass unless it is dry. Mowing on new, wet grass can pull the newly rooted grass out of the soil.
Never scalp your new lawn grass. It is better for your new lawn grass to be a little high than to be too short. By allowing your new lawn grass to grow a little high before cutting it will ensure that the grass is well rooted and established before it undergoes the trauma of a lawn mower blade.
Traffic
You should try to limit the amount of traffic on your new lawn during the first few weeks after planting. While it is unnecessary to keep all traffic off of your new lawn, traffic should be kept to a minimum. You will not want your children riding bikes or playing ball on your new lawn grass.
A lawn that is not protected from high traffic can be damaged and die. Friction on the new grass can pull up newly established roots that are still weak. Reducing friction is important in new lawn care.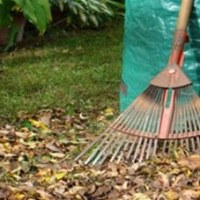 Fertilizers For Lawns: Food For Your Garden
Soft lush green grass under your feet, a gentle breeze brushing your face while taking a lovely morning stroll in your lawn is a great feeling. To maintain a healthy body we need a balanced diet -so in a similar manner to enjoy the goodness of a great garden or yard, you need fertilizers.
Plants are a living organism, so instead of taking our lawn for granted we need to provide it with a nourishing diet to make it grow and glow. Fertilizers for lawns has multiple benefits like:
* promoting the growth of new leaves and the plant roots,
* controlling and reducing the lawn weeds ,
* replenishing the soil with the lost nutrients
* helping with pest control.
There are two different types of fertilizers for lawns available in the market:
Liquid based fertilizers: These fertilizers are easy to use and have a faster effect as the soil rapidly absorbs them. All you need to do is to mix liquid fertilizers with water and sprinkle it over the plants. Liquid fertilizers should be used bi weekly or once every 21 days for greater impact.
Granular fertilizers: These fertilizers are added to the garden by using a spreader followed by the sprinkling of water. The advantage of using granular fertilizers is that you are well aware of the quantity of fertilizer that is being added to the lawn. They are further available in two varieties: quick release fertilizers which have an impact for a month and slow release fertilizers that last for up to 3 months.
There are few factors to be kept in mind before applying fertilizers on your lawn. Determine the type of lawn grass, find out the soil type and measure the size of your lawn. This information will help you in selecting the right fertilizers for your lawn. Also follow the instructions available on the fertilizer pack about the quantity to be used and how frequently they have to be applied before adding them to your soil.
Here are some important tips to be kept in mind before applying fertilizers on lawns:
Mow the lawn and moisten the soil before using fertilizers as a dry lawn can get burnt while sprinkling fertilizers.
Remember, application of fertilizer is not same as the weed control. Hence both the products should not be used simultaneously or in combination.
You should be very cautious while handling fertilizers as they can be poisonous. Always cover your hands with gloves and also wear dust mask while handling fertilizers for your own safety.
The right kind of fertilizers can help you get that lush green garden cover that you so desire.
If you call a lawn care professional, ask if they use eco-friendly fertilizers.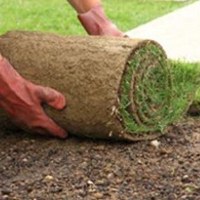 How to Take Care of New Sod Lawns
So you live in Surrey, and just installed a new sod lawn. It needs good care. Sod is living and breathing and it can die. You should never schedule a delivery of sod until you are ready to install it. Sod should never be stored for more than a couple of days, or all you will have is a bunch of dirt and dead grass!
When you go to purchase sod, you should make sure it is freshly cut. You should also look for sod that has been grown on soil that is similar to the soil in your yard. When you install your sod, try to avoid stretching it or leaving any gaps between them. This will encourage weeds to grow.
You should know that heat can build up inside a roll of sod. As soon as it has been laid, you should take care of new sod lawns by giving them a good drink of water. Allow the water to penetrate to a depth of six inches.
During the first two weeks, you should take care of new sod lawns as if they are dehydrating. You cannot over water them. You can water your new sod lawn up to five times a day. The key is keeping the sod moist so the roots have time to take root. You should keep people and pets off of your new sod lawn if possible until it has had its first mowing. Most sod lawns can be mowed approximately two weeks after installation. However, if your lawn was installed in the cold months, it may be a while before a mowing is required. Keep in mind that it is better to mow high than to scalp your new lawn.
During the third and fourth weeks, you can start to reduce the frequency of waterings. While you may decrease the frequency of your waterings, you may want to increase how long you water. Sod lawns at this age really like deeper and less frequent waterings because it helps their roots to grow deeper to reach water. This establishes your new lawn into the soil and makes it stronger. If you want to check to see if your lawn is getting firmly rooted, simply tug on the turf. At the four week mark, you should apply an application of fertilizer to your new lawn.
Troubleshooting for New Sod Lawns – Solving Problems
If you think that your sod is not taking root fast enough, you should know that sod lawns that are planted in excessive shade will have a slow time at putting down roots than sod lawns which are in full sun. Adjusting your watering schedule can help a lawn that is having problems establishing roots. Doing less frequent but deeper soakings may help.
If your sod is shrinking, that's a sign that it is not receiving enough water. Immediately begin increasing the duration and frequency of the waterings and the gaps should fill in.
Does your sod have bluish-grey spots? If so, these are drought spots. Take care of new sod lawns by increasing the minutes that you are watering. If you are using a sprinkler to water, make sure it is reaching the areas that are spotting.
admin's RSS Feed